Back To Menu
Regular Plate Lunch
Choice of Meat: Kalua Pork, Teriyaki Chicken, Teriyaki Beef or Chicken Katsu

Served with Two Scoops Rice, Macaroni Salad, Lumpia & Crab Puff
Choice of Meat:
Teriyaki Chicken
Teriyaki Beef
Kalua Pork
Chicken Katsu
Chicken Katsu Curry
Chicken Katsu Gravy
Island Chicken Wings (BBQ Lava, BBQ Pineapple, Garlic Teriyaki
Lechon Kawali (Fried Pork Belly)
Grilled Salmon
Have you tried this item? Pop it!
Help other diners know what to expect by sharing your experience.
8 people have popped this item
Photo Gallery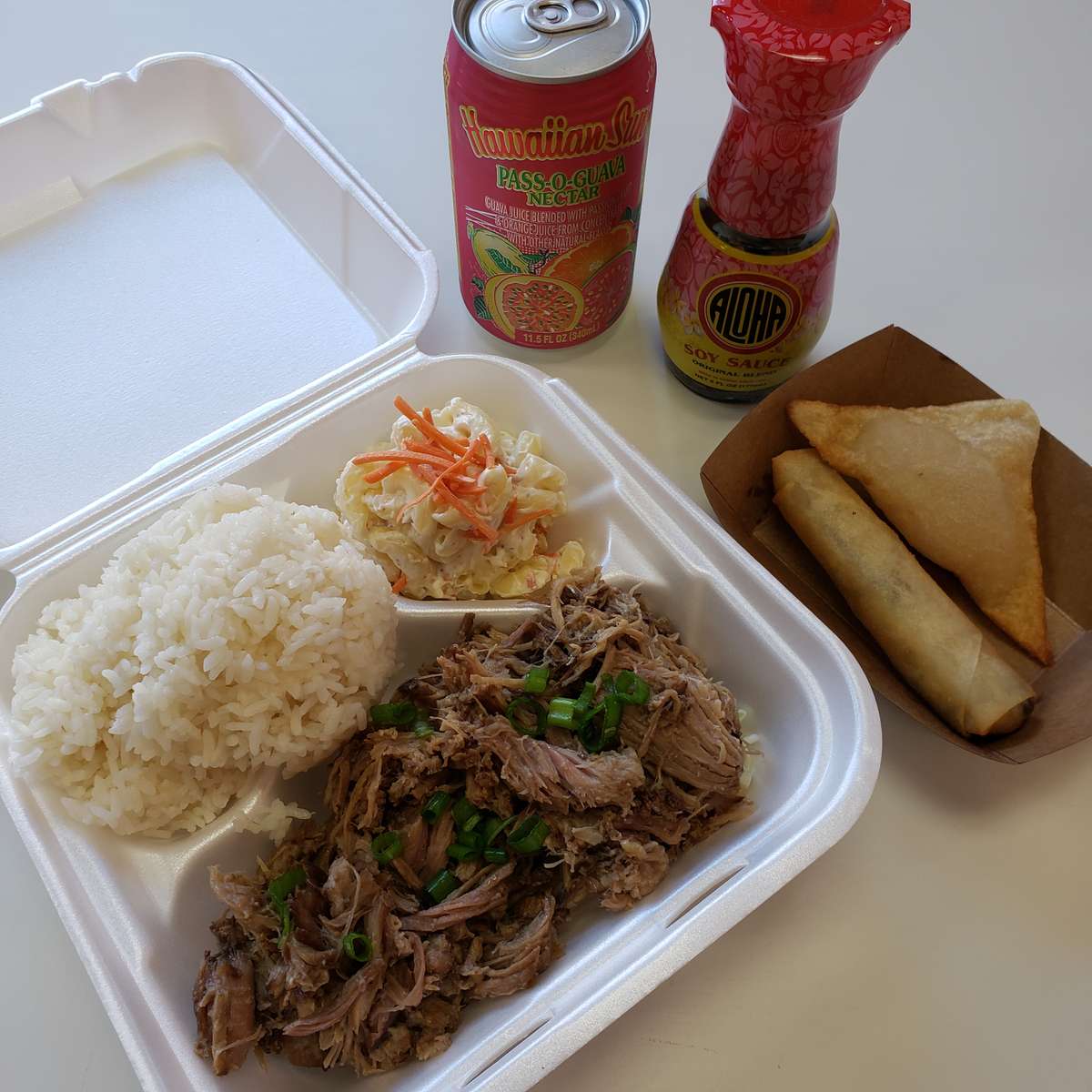 Back To Menu
Regular Plate Lunch
Choice of Meat: Kalua Pork, Teriyaki Chicken, Teriyaki Beef or Chicken Katsu

Served with Two Scoops Rice, Macaroni Salad, Lumpia & Crab Puff
Choice of Meat:
Teriyaki Chicken
Teriyaki Beef
Kalua Pork
Chicken Katsu
Chicken Katsu Curry
Chicken Katsu Gravy
Island Chicken Wings (BBQ Lava, BBQ Pineapple, Garlic Teriyaki
Lechon Kawali (Fried Pork Belly)
Grilled Salmon
  Back To Menu