What's Happening
Curbside / Takeout Pickup
Call us when you arrive for Curbside Pickup - (951)972-4091 - Plenty of Parking behind the building. If your walking up for pickup, we will be happy to see you!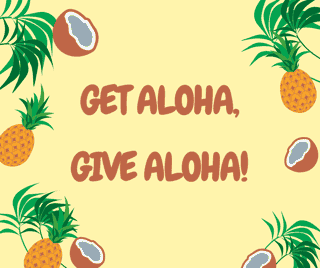 Get ALOHA, Give ALOHA!
Let's work together and help support our front lines. Enjoy your taste of Aloha and share a taste of Aloha! When you make a purchase, please consider purchasing one of our Prep Meals to be donated to our local Temecula Valley Hospital employees. Prep Meals are in a reusable, microwaveable container and will last for three days. We also welcome donated meals, without a purchase. Please go to our Curbside / Takeout Pickup Tab to place your order now. #getalohagivealoha
Meals will be donated in bulk and on separate occasions in coordination with a Hospital representative. Mahalo.
Designated Drop Site
During our updated business hours, We are accepting the following to deliver to our Medical Staff in need in our local area:

Non latex disposable patient examination gloves and medical masks (i.e., N95 or FFP2 standard or equivalent), which are used for routine patient care in healthcare settings, are appropriate for the care of patients with suspected or confirmed COVID-19. 

https://apps.who.int/iris/bitstream/handle/10665/331215/WHO-2019-nCov-IPCPPE_use-2020.1-eng.pdf